Harman HVS is now an ALL BRAND COMPRESSOR SUPER STORE, which means we are your complete source for everything compressor related! We stock numerous complete compressor units for exchange (reman), compressor rebuild kits, gasket kits, unloader kits, pistons, rings, components and valves for all makes of compressors.
We stock compressors and components from:
Bendix
Haldex
Knorr-Bremse
Major Sell
Meritor Wabco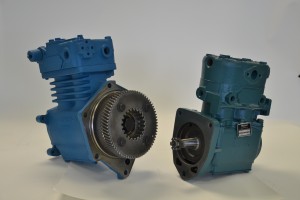 We also stock parts and components for a huge variety of applications fitting Caterpillar, Cummins, Detroit, Fendt Tractors, Internationals, JCB Fastrax, Liebherr, Mack, Mercedes and Volvo to name a few.
Check out our newest Compressor Super Store Catalogue, for free download, in the resources: online catalogues section. For more information about our compressor super store offering please call your local Harman's location or check out the Products section of our website for a complete listing of brands and suppliers as well as useful website links.