I would just like to take this opportunity to thank you and all your staff for the excellent service I always receive from your employees. Your counter staff, Tristan, Geoff, Gary, and Dennis, are knowledgeable, courteous, patient (especially Dennis), and extraordinarily helpful at all times, my territory salesman Al Fritzley is great to deal with, And Jeff the delivery driver always shows up in a great mood, on time, with a smile on his face.
… I have found that there are many companies to deal with, however none have been more able to consistently outperform all others than Harman's. As a new business owner, the staff at Harman's has made all the difference in the world in helping me to keep my business up and running, and my customers satisfied.
Once again, thank you, and please let all your employees know they are doing a great job, as I am sure there are many people behind the scenes working hard to keep your customers happy.
A.J. Daciw
Addison Truck and Trailer Repair
__________________
Customer Testimonial:
We've been dealing with Harman's for many years, simply because they are the parts experts. We operate one of Canada's largest refrigerated fleets with 600 power units and more than 800 refrigerated trailers coast to coast, and when it comes to brakes, no one else has the product offering, great service and extremely knowledge staff that help keep our fleet stopping the way it should. We've always felt that Harman's are the truck brake experts.
That's why we dealt with them in the past and continue to work with them today, great service and expert advice.
Steve Haus – Fleet & Service Manager
Erb Transportation Group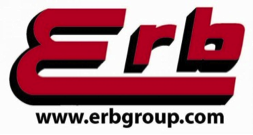 __________________
Customer Testimonial:
When repairing vehicles, access to parts and timely service are an essential part of meeting our customer's vehicle repair needs. Harman's allows us the ability to have the right part the first time we order it and to have it when we need it, so we can get the job done. Harman's have the best staff, unmatched service and the right parts when I order. Their dependable staff and quality inventory help us to keep our shop operating smoothly and efficiently.
Bert Martin – Manager
Elmira Truck Service